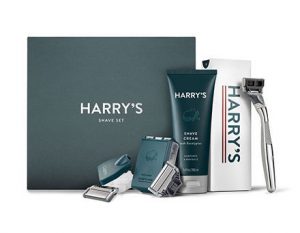 Harry's Razor Blades Engineered for quality and comfort.
Flex hinge. Lubricating strip. Precision trimmer. Strong, sharp blades.
Everything you need for a close, comfortable shave: sharp, durable blades, a flex hinge, a lubricating strip, and a precision trimmer for your sideburns and hard-to-reach places like under your nose.
Engineered in their German factory from the highest quality Swedish steel.
Features a flex hinge, so that blades follow the contours of your face.
Lubricating strip gives an even glide and a smooth finish.
Adam Bernard is a dedicated meditator and yoga enthusiast, who believes in the power of these practices to promote physical, emotional, and spiritual wellbeing. Professionally a web developer and digital marketer with over 25 years of experience in SEO, SEM, Social Media, eCommerce, and Web Design.